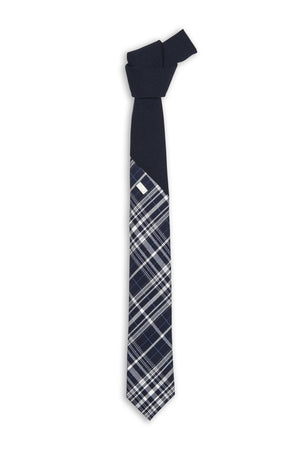 Philip Blue
Tie handmade in Montreal with two noble fabrics imported from Italy and coming from one of the best weavers in the world. A LEGO was also added, which makes this piece very original.
Designed as a limited edition duo using two different materials

Handmade in the Old Port of Montreal
Unique luxury accessory that every sophisticated man must have
Ships in a beautiful, elegant and original box.
Makes an excellent gift given the rarity of the product