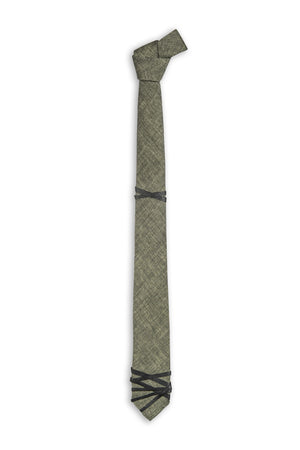 Nestorio
Tie hand made in our workshop in the Old Port of Montreal using quality linen imported from Italy and from the best mills.
-Each piece is unique since the leather is always arranged differently
-Made by a master crafter in his Montreal workshop
-Original tie that will attract a lot of comments.
-Collector's item to wear.
-Produced in limited series
-Shipped in a beautiful, elegant and classy box.
-It makes a good gift given the uniqueness of the product.