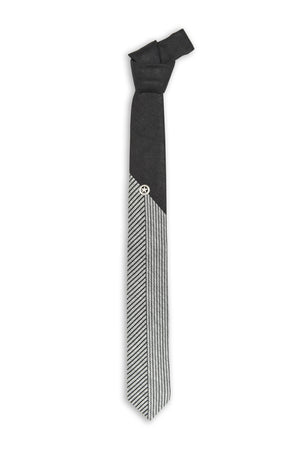 Junior
Original tie by its special cut in duo in grey fabric imported from Italy with black wool
This tie was handmade in Montreal by a skilled master cravat maker.
-It has a small metal star to add originality, but can be removed upon request.
-Collector's item to wear.
-Produced in limited edition.
-Original idea by Swell Fellow
-Shipped in a beautiful, elegant and classy box.
-Goes well as a gift.