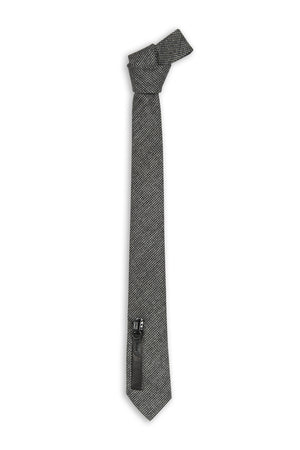 Henri
Tie designed and hand-made entirely by hand in Montreal with a noble textured grey wool imported from Italy and coming from one of the best weavers in the world.
In order to make it more original, we added a leather rectangle skillfully sewn and arranged on the tie. It also has a metallic fastener that makes it even more original.
-Possibility to produce it in another color
-Conceived in a limited edition due to the rarity and the price of the fabric.
-Made entirely in the Old Port of Montreal
-A unique piece of luxury wearable art that every sophisticated man should own.
-Sold in a beautiful,elegant and classybox.
-It is an excellent gift to offer because of its rarity and the fact that it is unique.