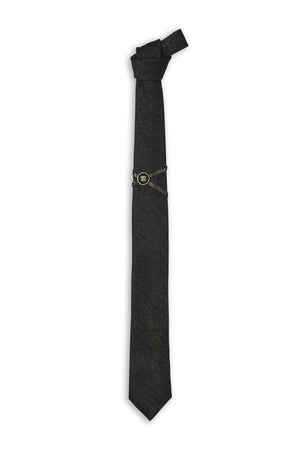 Edison
Black wool tie with leather and vintage typewriter key. Black woollen tie imported from Italy with leather stripes and vintage typewriter touch. It is possible, on your request, to change the color of the tie or the leather stripes used.
Tie handmade in our workshop in the Old Port of Montreal using top quality wool.
-Collection piece that every sophisticated man should have
-Design from a local Montreal designer
-Wearable art piece that will attract lots of attention and comments
-Produced in limited quantity
-Shipped in an original and elegant box.