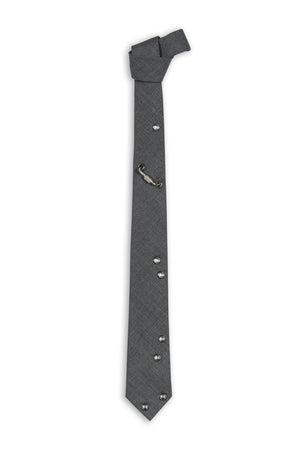 Bruno
Unique tie perforated in several places with metal eyelets and an original and removable ornament. It was handmade by an experienced designer. This unique accessory was made in Montreal using Italian techniques with noble and original fabrics imported from Italy.
-Italian wool

-Distinctive piece produced in a limited edition that will generate a lot of attention and commentary
-Perfect to wear at social events or in a more casual way.
-Very stylish and unique luxury accessory