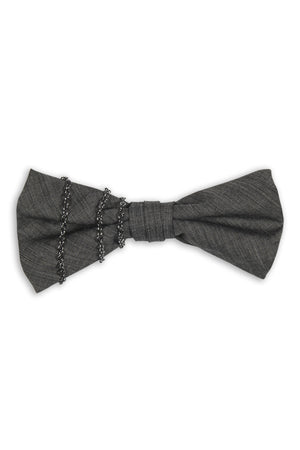 Brandon
Butterfly knot with chains arranged in an original and unique way produced in limited series. It was handmade in Montreal following Italian techniques with noble and original fabrics.
-Band fits all necks.
- High quality Italian wool from the best mills .
-Distinctive piece that will generate a lot of attention and comments.
-Perfect to wear with a tuxedo.
-Accessory that goes well with a gala outfit.