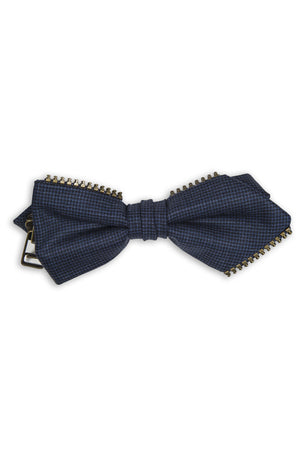 Bishop
Unique bow tie made in Montreal following Italian techniques with noble and original fabrics. It was made using zippers arranged in an intelligent and stylish manner .
-Band adjusts to all necks.
-Italian blue wool and zi pper
-Distinctive piece that will generate a lot of attention and commentary
-Perfect to wear with a tuxedo or casually
-Original piece that you won't find in a department store.