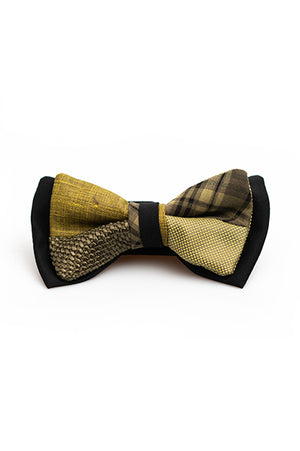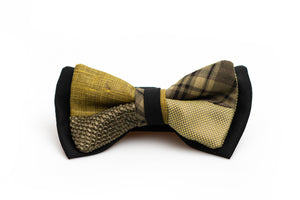 Bettogi
Unique bow tie made in Montreal using Italian techniques and composed of 4 different high-end fabrics.
-Band adjusts to all necks.
-Design exclusive to Swell Fellow
-Available in several colours

-Italian wool from the largest Italian mills

-Original piece that will attract a lot of attention and comments since each piece is unique 1/1
-Accessory that goes well with a gala outfit, but also in a more casual way.