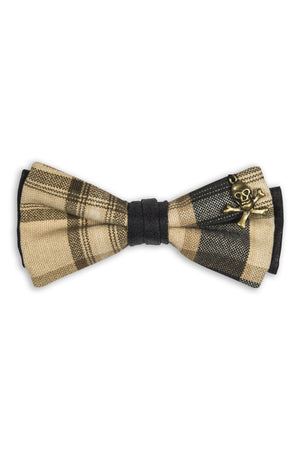 Benno
This bow tie in shades of beige and black is handmade in Montreal and is made with high quality wool imported from Italy.
This bow tie is adorned with a three-dimensional metallic skeleton.
This bow tie will make a lot of talk during your outings, whether it's for your 5@7, a dinner with friends or for a party.