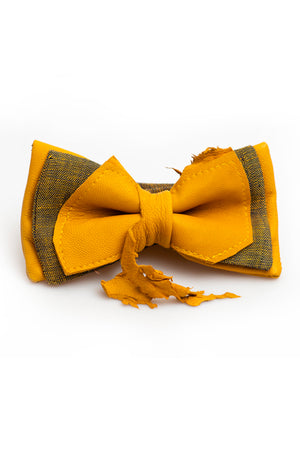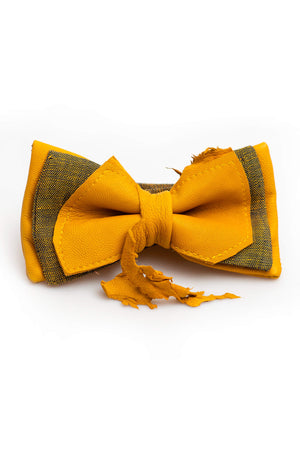 Belgado
Handmade in Montreal by a seamstress with more than 35 years of experience in the field, this Italian leather and linen bow tie is original and is a piece of art to wear with its look with torn leather. It was designed with superior quality materials.
-Its flamboyant color will make your accessory stand out
-Unique piece created by a Montreal artist

-Can be worn casually, but can also be worn at a social event or a 5@7.

-Great as a gift
-Makes the perfect gift