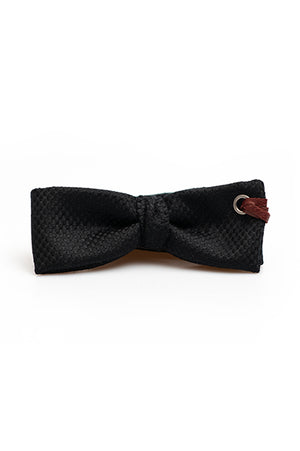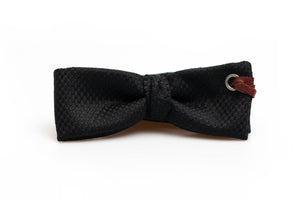 Barnaby
Designed and handmade in Montreal, this bow tie, with its classic cut, gives a very elegant look while having a slight touch of originality that is the hole and the red leather. It was designed with Italian wool and top quality lambskin leather.
-Original piece made by a Montreal artist.
-Can be worn casually or in a more classic way like with a tuxedo at a social event or a 5@7 with friends.
-A great gift, as it comes in a beautiful Swell Fellow style box .
-The perfect gift since this creation was produced in Montreal and in limited edition .