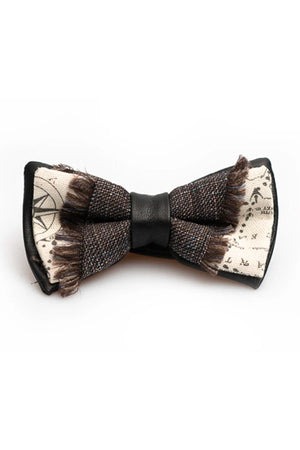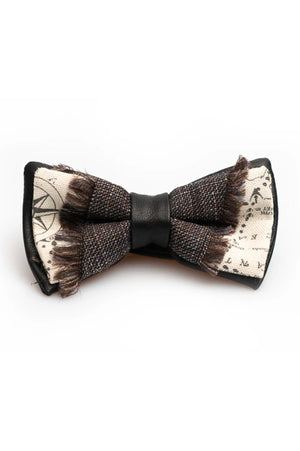 Balderic
This bow tie made by Swell Fellow is as unique as it is original and is hand made in Montreal with high quality wool imported from Italy. The imported fabric is unraveled thread by thread and reveals an original world map fabric.
-So not the type of bow tie you will find in a department store.
-Original idea thought up by Swell Fellow and designed in limited edition.
-Are you game to wear our creations?
-Luxury product to have absolutely in your wardrobe for a unique look.