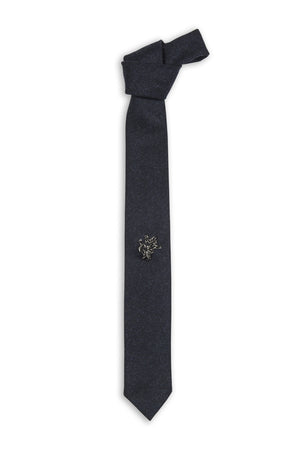 Antonio
Unique tie with a magnet and made in Montreal following Italian techniques with noble and original fabrics.
-Made in Italy
-Super-powerful magnet
-This tie comes with a kit of distinctive parts that you can interchange as you wish. The kit includes a letter of Scrabble, a computer key, a little metal chain and a beer cap.
-Unique piece that will get you lots of comments and interest
-Can be worn with a casual or more formal look.