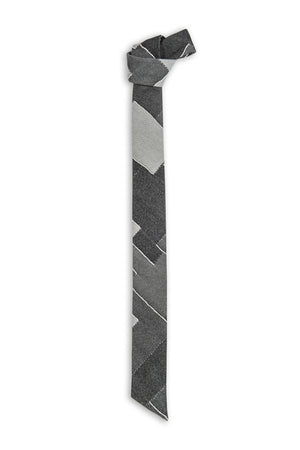 Neil
Tie in several shades of grey with a special cut due to its bevelled tip hand made in Montreal with a denim patchwork fabric imported from Italy and from one of the best weavers in the world.
-Conceived in a limited edition due to the rarity and the price of the fabric.
-Made in the Old Port of Montreal
-A unique luxury accessory that every sophisticated man should own.
-Sold in a beautiful elegant box
-Makes a great gift to give