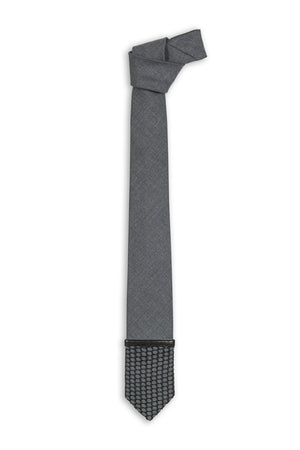 Constantin
Tie handmade in our workshop in the Old Port of Montreal using noble materials imported from Italy and coming from the best mills. It is possible to insert business cards, coins or other items in a net with a leather border arranged on this tie in an elegant and original way.
-Concept never seen before
-Made by a Montreal master cravatmaker
-Original tie that will generate a lot of attention
-Collector's item to wear
-Produced in limited series
-Shipped in a beautiful, elegant and classy box.
-Good for giving as a gift due to the uniqueness of the product.