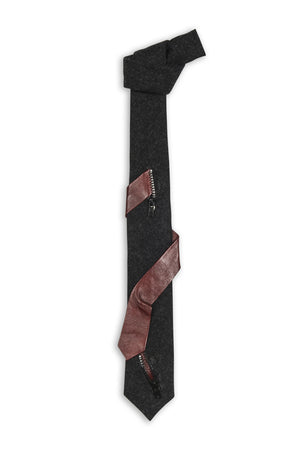 Baptiste
Unique tie made in Montreal following Italian techniques with noble and original fabrics.
This piece of art to wear consists of a woollen tie imported from Italy ingeniously handcrafted according to Italian traditions with zippers and another lamb leather tie artistically placed over it.
-Made with top quality Italian wool and lambskin leather.
-Distinctive piece that is sure to generate a lot of attention and commentary
-Perfect to wear with a tuxedo, but can also be worn during a 5 to 7.
-Accessory that goes well with a gala outfit, a social event or simply a dinner with friends.